Qualified and professional locksmiths in and around Birmingham
Keys4U Locksmiths provide locksmith services for domestic, commercial and vehicle situations.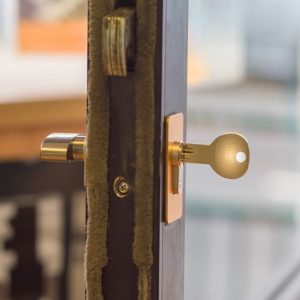 Keys4U locksmiths provide:
Local, qualified, DBS-checked, fully trained and equipped locksmiths.
Speedy service – on location within 30 minutes.
Trained agents providing free advice and estimates.
Full inventory of standard keys for all types of lock installation.
Unlocking doors service without incurring damage.
CCTV, access control, safes and alarm system installation.
ISO certification 9001 and 45001.
Full range of British standard locks (BS3621 and TS007).
10% discount for website call-out.
Six-month guarantee for products and services.
Free site security survey.
Whether your call is an emergency or a longer-term security solution, Keys4U Locksmiths are here to help. Call our 24-hour emergency line any time of day or night
Birmingham crime statistics UK crime statistics
show there were just over 24,000 reported burglaries from October 2018 to September 2019 with May to September 2019 showing a fall of around 10 per cent per month.
Case Study: UPVC overnight gearbox
We were contacted by a customer following an attempted burglary (fortunately, the would-be intruders failed in their attempt to get into the house). The property front door had a damaged lock that required an immediate temporary replacement – with more than 150 diffident types of PVC mechanisms, there is no way to keep all of them in the van waiting for an urgent replacement call. We installed a temporary UPVC overnight gearbox to secure the property until we source an appropriate exact replica the next morning, and after an attempted burglary, the homeowner had one less thing to worry about, knowing his property was secured.
October 24, 2020 , 14:26:28
The locksmith came within 30 minutes and gained access in to my house within 5 minutes with no damage . Very good service and would highly recommend.
October 24, 2020 , 11:47:27
Very impressed indeed. Great company. Alex from Birmingham did an excellent job after the wind shut my door behind me. Thanks. Highly recommended
October 18, 2020 , 11:45:50
September 08, 2020 , 15:49:43
Radu Keys4U Birmingham RaDU was very punctual and did a really good job of my issue of forgeting my keys. Would highly reccomend.
August 24, 2020 , 16:17:06
Radu Keys4U Birmingham First class service absolutely brilliant thanks
What absolutely incredible service. Fantastic in every way. You should be very proud to have this man in your company. Great waiting time and such professional and brilliant te ...
Radu Keys4U Birmingham Very quick professional and efficient service. 2nd time using this company would highly recommend.
Radu Keys4U Birmingham Locked ourselves out of the house. Superb service. Arrived within 20 minutes. New lock fitted, very satisfied.
Alex was polite and professional, he explained everything he was doing. I would definitely use his services again. Thanks
Very polite, helpful young man who open our door in seconds!
February 11, 2020 , 15:39:29
Fast attendance very professional excellent service
February 10, 2020 , 03:50:05
Fantastic service, thank you!
February 04, 2020 , 18:53:25
Very friendly and very helpful thank you
January 25, 2020 , 16:27:56
Radu Keys4U Birmingham He has been brilliant and on a Saturday afternoon too thank you so much five stars
January 21, 2020 , 16:46:31
Radu Keys4U Birmingham Will recommend company. Radu was very friendly and helped up grade locks. Great service once again ☺️
January 19, 2020 , 19:21:17
Radu Keys4U Birmingham Excellent service, extremely efficient and helpful. Very friendly & went the extra mile to ensure the job was completed. Highly recommended.
January 19, 2020 , 10:56:02
Radu Keys4U Birmingham Fast, courteous and informative Top bloke, highly recommended
January 13, 2020 , 22:31:11
Radu Keys4U Birmingham Radu very quick service very helpful and job completed in no time at all Thanks radu
January 10, 2020 , 19:14:47
Radu Keys4U Birmingham Excellent work