crime in my area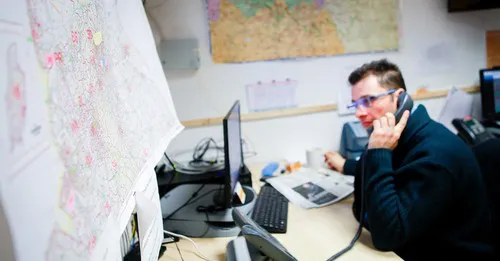 How safe is your area? Use our search feature to find out your local crime statistics, and then call us for a free security consultation. We are your local emergency locksmith in London and beyond, and we are here for whatever you need. We can install a new security grill for your business, a smart lock for your home, or any other device you need to ensure your safety and security
LOCKSMITH SERVICES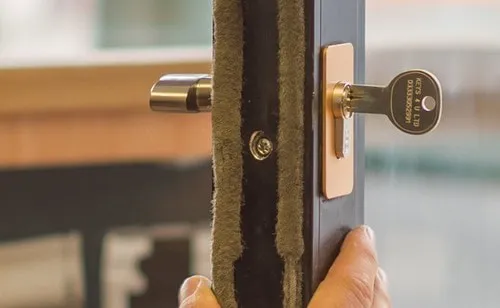 We offer a variety of locksmith services including lock change, new door installation, van lock installation, smart locks and other smart home security devices, safe services, security surveys for home and business, CCTV, security grills, garage door repair, and more! We can handle all of your security needs.
Door Services - Door Repair and Replacement

Door Services - Door Repair and Replacement
Our door installers are available 24/7 and offer hundreds of replacement front door and interior door designs and styles with the highest quality materials. Keys4u professional door installers are local, licensed, insured, and checked before helping you install a new door.
BLOG4U - RECENT POSTS
FAQ's
Why should I choose Keys4U?

Keys4u Locksmith is one of the largest uniformed, All our tech DBS Checked Locksmith network in the UK.Keys4u have Iso 45001 & 9001Accreditation We have locksmiths that work and live in or close to your area and can usually be with you within 30 minutes. We are on call 24 hours a day, 7 days a week, we never charge a call-out fee and our work comes complete with a guarantee.
Can you guarantee a local locksmith will be sent out?

Yes. All our locksmiths will be on site within half an hour of taking your order.
Do you ensure locksmiths you use are checked as being suitable?

Yes. All our locksmiths go through a Disclosure and Barring Service (DBS) check so we are able to ensure complete safety and accountability.
I've heard that getting into premises can take time. How long will the process take?

Rim cylinder locks can be entered quickly, five level mortice deadlocks will take longer.
Do you sell British Standard locks?

Yes. We stock the full range of British Standard locks required by your home insurance supplier to validate your policy.
How do locksmiths actually enter premises?

We use non-destructive techniques so there will be no damage.
What are your payment terms?

We take all major debit and credit cards and cash. You can also pay over the phone. In all cases, receipts are provided.
Are you UK-wide?

We cover most major cities and surrounding areas (Greater London, Manchester, Leeds, Liverpool, Bristol, Birmingham, Northampton and Milton Keynes).
Do you offer Emergency Locksmith Services?

Yes. We provide 24-hour, 7 days a week locksmith and security services.
What does a locksmith actually do?

A locksmith service provides all your security needs for your property, from gaining entry to a property up to installing a new alarm system.
Is it cheaper to re-key or replace locks?

This depends on the lock itself, some locks can't be re-keyed at all.
How much does it cost to install a lock on a door?

Installing a lock is dependant on the type of the door. The labour rate is usually is £69 plus VAT per hour.
How do I know if there is a locksmith near me?

Please call us and we will advise how far our locksmith is from your location or visit o https://www.keys4ulocksmith.co.uk/locksmith-near-me
Good service and resolved efficiently. Haim locksmith London
Excellent customer service and very professional. Completed the work quickly so very happy with the job. Thank you Haim locksmith London
Brilliant service! Super fast arrival in less than 30 minutes. Professional, warm and trustworthy. Would recommend👍🏼👍🏼👍🏼
Excellent service. Arrived quickly and carried out the repair thoroughly.
I contacted Keys4U after having locked myself out of my flat late last night. Sandy arrived within 30 minutes and did a brilliant job of quickly getting me back in my flat and ...
Fantastic swift service, especially given it was Sunday evening. A great price too. Thanks and highly recommended.
Really nice and professional service! Definitely would call again. Haim locksmith EN9
Haim was absolutely brilliant, couldn't be happier Haim locksmith Wimbledon
Saved my life! Absolutely fantastic thank you so much Haim locksmith CM14
So grateful for your quick and efficient service today. The gentleman who came was very kind and concerned i knew all that was being done. I feel very safe now. Thank you
Showed up whilst so many others no longer had 24/7 service because of England Italy UEFA final. Need I say more? Very professional and my children and I could get back in out h ...
The locksmith was prompt ,helpful and very reassuring. I would not hesitate to recommend this firm. The young man that came to help me deserves a special recommendation.
Very pleasant and helpful Would recommend
Thank you for the very prompt service on a Sunday afternoon. Really appreciated the speed and professionalism.
Excellent service. Said you would be there within hour and you were, problem with lock sorted and a very happy customer, would certainly recommend. Thanks.
Lishai came within the half an hour and was really quick in sorting the lock out, we'll recommend!
Very helpful and professional. A quick job with ease Haim locksmith London
Fantastic service! I called in to get a smart lock installed, booked the appointment for 2 days later. The installers were professional and did a great job! Thank you!
Brilliant service A 1 recommended 😎