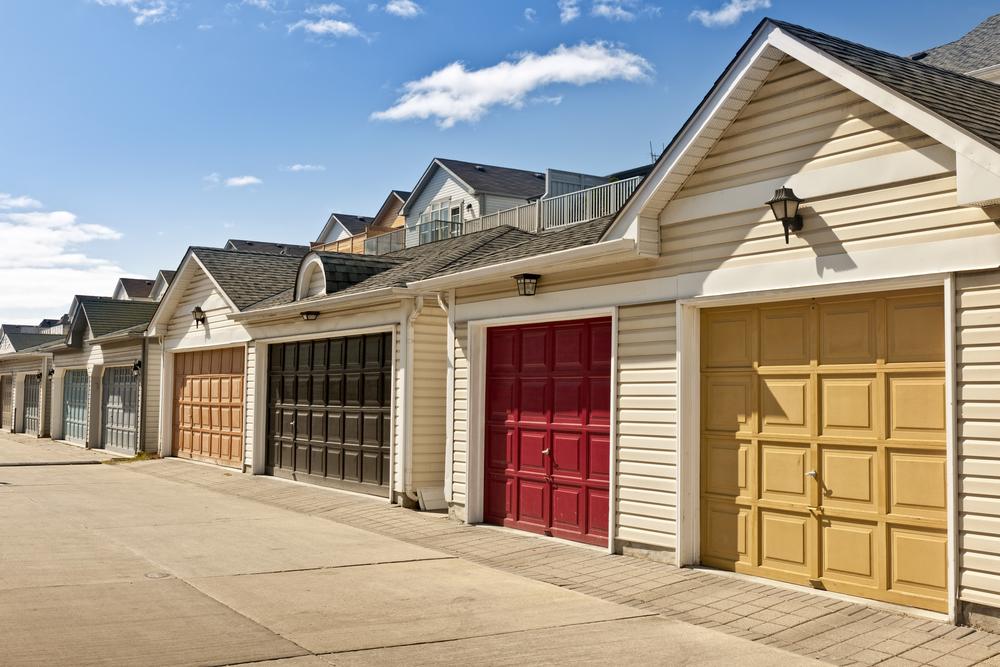 Garage door repair and installation can be frustrating to try to deal with on your own, but it's important to deal with any issues promptly to protect your vehicle and your home. A damaged garage door can pose a security risk, lower your property value, and gives your garage an unsightly appearance. We can service and complete your garage door repair or installation while taking the pain out of the process!
Know Your Garage Door Type
Did you know that there are three standard types of garage doors? Sectional garage doors are composed of hinged panels, allowing this popular door to bend as it rolls upwards and across the ceiling of your garage. Roller garage doors are comprised of smaller horizontal slats that roll up into a cylinder mounted above the garage opening. Unlike sectional or roller garage doors, up & over garage doors - also referred to as tilt-up doors - are comprised of a single solid door that tilts upward before sliding back along the garage ceiling. If you need a garage door repair, rest assured that we can expertly address your issue no matter which type of door you have!
Dealing with Custom-Built Doors
If your garage features a door that was built uniquely for your property - don't worry! We know that your garage is important to you, and you deserve a specific solution that fits your specific door.
Assessing the Problem
Often, the best solution starts with proper inspection and maintenance! You can prevent having to do additional garage door repair down the line by having our team regularly inspect and service your garage door. Commonly occurring issues can include poorly lubricated or worn out rollers that no longer operate smoothly, loose hardware or damaged tracks, damaged cables and pulleys, or worn-out springs. If your garage door operates automatically, be aware of any additional issues with the system such as a broken auto-reverse or auto-stop safety feature, burned-out motor, or faulty opener remotes. If your garage door features glass panes, we can also replace any broken or cracked panes to ensure your door stays beautiful.
Resolving Safety Issues
A poorly maintained or repaired garage door can pose a serious safety risk! Putting off garage door repair can increase the chances of accidental injury from a closing door. Your garage door also serves an important security function - protecting the valuable vehicles, equipment, and belongings you store inside your garage. A broken door can be an invitation for trouble!
Our Solutions
If your garage door is in need of repair or replacement, our team will work with you to ensure that you get the fix that is right for you! Our priority is ensuring that your garage is fitted with a well-maintained door that will function for years to come. You can contact us for a free quote on your garage door repair today - and feel free to call or email us with any questions! We're always happy to help.