Your Local Locksmith Bristol
Bristol Locksmith available 24/7 with a 30 minute response time
Are you searching for a locksmith in the Bristol area? Our Bristol locksmiths are waiting to hear from you. Our team of professional locksmiths are on standby, ready to assist with your locksmith emergency. We operate 24/7, all year round even on holidays. Our 30 minute response time means you can be rest assured, that you won't be left waiting around in the event of an emergency. For less urgent matters, you can schedule an appointment with us any time of the night or day. Because we understand all too well that time is precious, we will fit ourselves around your busy schedule.
Auto/Residential/Commercial locksmith for all your locksmith needs
Our Bristol locksmiths offer a full range of locksmith services in order to meet all your locksmith needs. Whether you need a residential locksmith service or a commercial locksmith service, we offer both. If you've lost your car keys, our Auto Locksmith can generate a new car key on the spot for most makes and models of cars. We install all lock types including Yale Lock and Chubb Lock installation as well as UPVC door installation.
If one of your locks is broken or jammed and needs fixing our locksmiths offer repairs and lock changes for all brands of locks. If you're locked out of your property, our local locksmith technicians can be at your place and have you back in, in no time at all. Our Locksmiths in Bristol also cover the surrounding areas including; Clevedon Locksmith, Weston Super-Mare Locksmith, Winscombe Locksmith, Axbridge Locksmith and Cheddar Locksmith.
Wide variety of locks available, insurance approved and British Standard (BS3621/TS007)
Our locksmiths carry a wide variety of locks, from very simple to high security locks including Rim Lock, 5 lever lock, Deadlock Euro locks and night latches, just to name a few. We stock the following brands:
Many of our locks are insurance approved and meet British Standard (BS3621 or TS007 locks). Our locksmiths will be happy to advise and help you choose a suitable lock and/or security system to meet your security requirements.


Enhanced security at competitive locksmith prices
You can easily improve the security to your front door with a few simple measures. A London Bar and Birmingham Bar will help reinforce the door, making forced entry practically impossible. Door chains and peep holes are small additions but can make all the difference to securing your property. Our locksmith prices .
Bristol Lock Change
Our locksmiths have a wide range of products stocked in their vans. Our vans are stocked to deal with lock-outs, Fresh door lock installation, cylinder lock changes and repairs. Below is a list of the most commonly used locks.
Mortice Locks
Mortice locks, usually installed into a wooden door, are generally good quality, sturdy, durable locks with many security benefits and functions. They are very secure due to the deadbolt being incorporated into the body of the lock, which is where the name Mortice comes from. Mortice is the term for a cut, groove or hole cut into a part to be received by a tenon with the same dimensions.


Nightlatches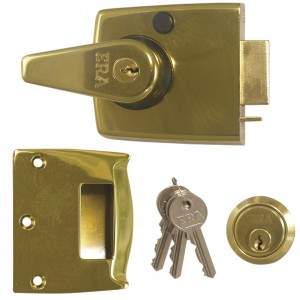 Nightlatches come in all shapes and sizes and with various levels of security. They are also commonly referred to as Yale locks, since Yale has a long standing history of manufacturing them. Many of these locks have something known as slam locking which basically means that once you close the door, it will automatically lock itself and can only be opened again with the key.


Rim Cylinders
Rim cylinders are very common throughout british households, a plain 5 pin rim cylinder lock provides ample sercurity with the bonus of customisation, allowing you to engrave your own name, logo or contact information on the face of the rim cylinder lock.




UPVC Door Locks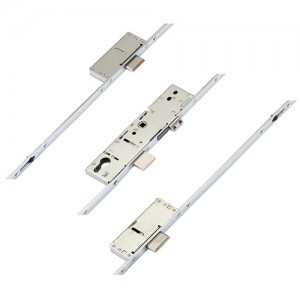 UPVC Doors tend to have a much better life span than your typical wooden door. Being stylish, Cheaper and more Secure why not go for a UPVC Door?
Paulo the locksmith arrived very quickly after ringing and telling me how long he would be. Paolo was very kind to my nervous rescue dog ,and understanding of his behavour.He very efficiently got us in.The price was very reasonable .He is a lovely young man.
March 29, 2020 , 14:57:34
in a crisis situation keys4you are working to help people ... their response was fast and very professional .. thank you