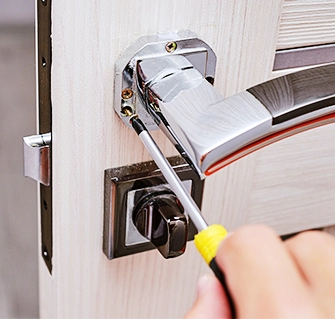 Are you searching for a reliable locksmith in Bristol or the surrounding area? Our Keys4U locksmiths in Bristol are ready to help resolve any security problems you may have.
Keys4U Locksmith is a trusted security company that has been helping customers in every major city in England for almost a decade. With a host of excellent reviews and great feedback for our work, we are ready to help protect your home or business. Whether you need us in an emergency or as part of a planned upgrade to your security, just contact your local Keys4U Bristol locksmith.
Your Keys4U Locksmith service provides:
24-hour availability, seven days a week
Professional, fully trained locksmiths
A 30-minute response time
An emergency callout facility
A full range of locksmith and other security services
A six-month guarantee on all our work
Advice on security matters
Free call-out
A free phone quote for all work
A 10% reduction for online booking
British Standard locks
Great value for money
Our customers are our priority, which is reflected both in the care we take in our workmanship and the quality of products we provide. For your peace of mind, the Keys4U Locksmith company is both ISO 9001 and ISO 45001 certified.
Your local Bristol locksmiths
You can't do better than choose one of your local Bristol locksmiths in a crisis. He can be with you within 30 minutes of your call to provide you with the locks or other security devices you need. If you are locked out, he will ensure that you can safely access your property before he leaves. Our Bristol locksmiths also cover the Clevedon, Weston Super-Mare, Winscombe, Cheddar, and Uxbridge areas.
You can be sure that your locksmith:
Will complete the job quickly and efficiently.
Is fully trustworthy and has been DBS checked.
Can open or install any type of lock, including Yale locks, Chubb locks, 5 lever mortice deadlocks, rim locks, Euro cylinders, multi-point locks, night latches, and high-security Mul-T-Locks.
Can supply British Standard BS3621 and TS007 locks.
When you need a locksmith in Bristol or the surrounding area, the Keys4U locksmith is the one to call. Contact us on:
Tel 01179117431
Email [email protected]
Castlemead, Lower Castle St, Bristol BS1 3AG, United Kingdom
Your local locksmiths in BS1 3AG and beyond can help with:
Speedy entry if you're locked out
Installing, repairing, or replacing locks
Advice and installation of security systems, including alarms and CCTV
Emergency callouts
Van security
Safe installation
British Standard locks
Security upgrades for homes and businesses
Smart locks and magnetic locks
For more information on these and our other services, please contact us or see our Local Locksmith Services webpage.
Is it time for smart home security?
Smart home security is now replacing the traditional monitored alarm systems for which you used to pay a monthly fee. Smart home security is cheaper, gives you the flexibility to install an entirely customised security system, and allows you to have immediate, direct access to anything that's happening at your home while you are away.
The system makes use of wireless technology to keep you in touch with security devices installed in your property. These devices can include cameras, motion sensors, door sensors, and alarm sirens, all linked to an internet-connected hub in your home. You then receive alerts and video footage on your smartphone from the hub if any device is triggered.
If you would like to know more about smart home security or if you would like any other type of alarm system installed in your home, contact your local Bristol locksmith for these services.
Burglaries in Bristol
Plumplot reports that there were 5,100 burglary crimes reported in Bristol between June 2019 and May 2020. This represents a fall of 12.9% when compared with the same period year-on-year. These figures are continually updated.
The latest police crime map shows that Hanham and Longwell Green had the highest number of burglaries in March 2020, with a total of 17 unauthorised access incidents. Horfield had 16 burglaries and Staple Hill and New Cheltenham had 15. You can check Bristol Live for an update on your area.
Don't let your home become a burglary statistic. Contact your local Keys4U locksmith.
Bristol as a place to live
Bristol is a city in the southwest of England. It became known primarily as a port which provided the starting point for many exploration and trading ventures. Notably, John Cabot set out from here in 1497 to reach North America. One of the more unsavoury aspects of Bristol's trading history is its association with the slave trade, which reached its height in the 18th century.
In 2017, Bristol gained first place in the Sunday Times Best Places to Live Guide. The city is quite compact but has all the advantages of a big city with a vibrant culture, music venues, good schools, diverse restaurants, independent shops, and a wide variety of neighbourhoods and housing.
House prices in Bristol averaged around £320,000 in the last year, with terraced housing selling for just over £300,000 and flats for just over £250,000.
Protect your home in Bristol with a visit from your local Keys4U locksmith.
We understand that home security is one of the most important things people consider when they build or buy a new home. It's not enough to pick a safe neighbourhood to live in – your home must have all the necessary security features to achieve maximum safety and security.
If you are at all uncertain about how secure your property is, we recommend you take a look at the testimonials on our website to see the levels of trust our current clients have in us and how much our services have benefitted them.
Here, you will also be able to read about our mission to become the number one, trusted, and go-to 24- hour locksmiths in Bristol that you can call anywhere, anytime, and for any security-related emergency.
You will also be able to see all of the services we offer and decide which are best for you. If you've been searching "locksmith near me Bristol" on Google, look no further. Choose Keys4U Locksmith – we guarantee that you won't regret it.

BRISTOL AREAS COVERED
Ashley Down
Ashton Vale
Barton Hill
Bedminster
Bishopsworth
Bishopton
Bower Ashton
Brentry
Brislington
Broom Hill
Burnbush Hill
Canon's Marsh
Clay Bottom
Clifton
Conham
Flowers Hill
Headley Park
Henbury
Hengrove
Henleaze
Horfield
Hotwells
Keningston Park
Knowle Park
Lockleaze
Lower Easton
Malago Vale
Montpelier
Moorfields
Netham
Novers Park
Redland
Sea Mills
Shirehampton
Southville
St. George
St. Philip's Marsh
Stockwood
Stoke Bishop
Totterdown
Uplands
Upper Easton
Upper Eastville
Upper Knowle
Westbury On Trym
Westbury Park
Whitchurch
Whitehall
Windmill Hill
Withywood
BRISTOL POSTCODES COVERED
BS4 4
BS5 9
BS15 3
BS4 2
BS4 3
BS5 6
BS5 7
BS5 8
BS15 8
BS16 2
BS16 3
BS13 0
BS14 0
BS14 8
BS13 8
BS13 9
BS14 9
BS41 8
BS7 0
BS34 7
BS10 5
BS10 6
BS16 1
BS15 1
BS1 1
BS1 4
BS3 1
BS8 3
BS1 2
BS1 5
BS1 6
BS2 0
BS2 8
BS2 9
BS3 2
BS3 3
BS3 4
BS3 5
BS5 0
BS6 5
BS6 6
BS6 7
BS7 8
BS8 1
BS8 2
BS8 4
BS1 3
BS4 1
BS7 9
BS9 1
BS9 2
BS4 5
BS9 3
BS9 4
BS10 7
BS11 0
BS13 7
BS11 9
AREAS COVERED NEIGHBOURING BRISTOL
Avonmouth
Broomhill
Burchells Green
Chester Park
Cribbs Causeway
Crofts End
Dundry
Filton
Fishponds
Hallen
Hillfields
Kingswood
Leigh Woods
Pill
Portbury
Stapleton
Stoke Gifford
Two Mile Hill
Whitchurch
Whitewa



Best Locksmith Tips To Protect Your Home
The best locksmith Bristol has to offer can offer invaluable advice to ensure your home stays protected. Here's what we at Keys4U Locksmith recommend:
Have your home security checked. Your home may not be as secure as you think. Perhaps your smart lock home installation was done a few years ago and the equipment needs maintenance. Maybe you aren't using the most secure types of locks, and current ones need to be changed. For your peace of mind, have your home security professionally assessed on a regular basis.
Make sure you have a quality lock installed. Most people settle for cheap replica locks for their property. These locks can be low-quality, and won't withstand burglary attempts. Always ensure you choose high-quality locks from reliable sellers.
Use Sold Secure tested products. Make sure the lock smith Bristol firm you've hired is installing Sold Secure products in your home. These products are tested to the highest standards and will offer better, safer protection for your home.
What To Look For In A Locksmith
Below are a few factors to consider if you want to make sure you're working with the top locksmiths Bristol has to offer:
Experience. Look for experience in any emergency locksmith in the BS1 3AG area you're thinking of hiring. The more experienced the locksmith the better, as they're more likely to have perfected their craft in a range of different areas of the profession.
Professional qualifications. If you want to be assured of your Bristol locksmith's credentials, check whether they have any relevant certifications in the field, such as ISO 9001 and ISO 45001.
Cost. You should look for an emergency locksmith in Bristol offering cost-effective services. Don't just settle for the cheapest one available. You want a locksmith who provides quality services at a reasonable price.
If you are looking for the best locksmiths in Bristol, work with Keys4U Locksmith today. We offer a wide range of first-class locksmith services, from door repair services and smart lock installation to CCTV installation, burglary repairs, and much more.
BRISTOL LOCAL AUTHORITIES
BRISTOL TRANSPORT LINKS
Bristol Temple Meads Railway Station
Bristol Temple Meads Railway Station is located in Redcliffe. Managed by Network Rail, most of the services that run through this station are operated by the Great Western Railway. It is one of the most important transport hubs in the City of Bristol, as well as being its largest and oldest railway station.
Bristol Bus Station
Bristol Bus and Coach Station is close to the Broadmead shopping area on Marlborough Street in Bristol. This bus station features various facilities for commuters, including National Express Ticket Sales and an information desk, as well as a First Bus Travelhub. The station also has a café, public toilets, and 24-hour security.
Bristol Airport
Bristol Airport is a commercial airport serving the City of Bristol and the surrounding areas. It is seven nautical miles to the southwest of the city centre on the northern slopes of Mendip Hills in North Somerset. It is the eighth busiest airport in the country according to 2019 figures.