Posted on June 19, 2017 by sylius in Locksmith Tips
Access Control Digital vs Mechanical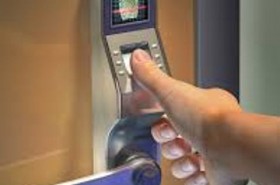 We're going to talk a little bit about access control. We have a variety of access control systems available. You may be asking yourselves what is the difference between them and should you opt for a digital or mechanical system? In short, the main idea behind an access control system is that they help you to control who has access to your facility or certain parts of your business and who doesn't, without having to mess around with replacing lost keys or retrieving keys from employees that have left.
Unlike conventional keys, access control systems also allow you to keep track of your employee's activities as well as enabling you to monitor and keep your premises secure. Access can be gained in a number of ways including via a card, key fob, password, PIN or something biometric for example your fingerprint. Both digital and mechanical access control systems do the same job and both have their pros and cons, we've highlighted a few points outlined below that might help:
Mechanical Access Control System

Pros
Is very reliable and long lasting.
Very easy DIY installation.
More affordable.
Cons
You cannot set up more than one code at a time.
Digital Access Control System
Pros
It's easier to replace the code without removing the lock from the door.
Multiple codes can be stored.
No limit to how many door readers can be connected.
Times slots can be scheduled for visitors that only need access at allocated times.
Less bulky and easier to install.
Cons
If the battery finishes it is not going to work.
Less secure.
Network outages can affect performance.
More vulnerable to hacking.