Posted on March 15, 2017 by sylius in News
Benefits of having a business account with us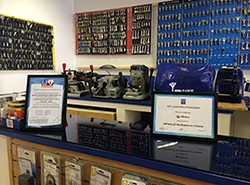 We at All Service 4 U offer an array of advantages to those that hold a business account with us. Not only will you receive exclusive rates but you will also get priority over everyone else. We will offer you ongoing support 24 hours a day, 7 days a week. Also offer a flexible invoicing systems, that offers you convenience and a time span of 30 days to pay.
Here is a reminder about the benefits that our Keys4u business account holders enjoy:
Billing – No need to pay after the job is complete, we'll give you 30 days to pay via our invoicing system.
We offer a fast response time – Just 30 minutes if it's an emergency and our account holders always take priority.
You will be offered ongoing 24 hour assistance at all times from our team at head office. We will always be just a phone call away for any questions you have or any help you may need. Keeping you continuously updated on the status of the job at all times.
We take photos before and after the job, so you can see exactly what has been done.
Our already competitive rates are heavily discounted for all our account holders that use us on a regular basis.
Flexibility – we are able to come to you at short notice. Alternatively, appointments can be scheduled at a time that is convenient for you.
If you have any questions about any of our services and what is means to have an account with us, please do not hesitate to contact us. Our team are on call 24/7 for your convenience and offer continuous support around the clock.