Posted on September 6, 2021 14:41 by Tracy
Burglaries Rise In The First Quarter Of Every Year - Expert Tips On How To Deter Them
The first few months of a new year is generally the worst time for homeowners in the UK, as there is habitually an increase in the incidence of burglaries. In 2020, for example, there was an 11% increase in theft from homes when compared to figures from December 2019. Asking a locksmith in Birmingham to check the locks in your home regularly is an important factor in keeping your property safe. And for business owners too, it's critical to keep premises secure, especially if they've been left empty due to lockdowns and working from home guidance. Birmingham locksmiths can help ensure there are no nasty surprises when you return to your workplace.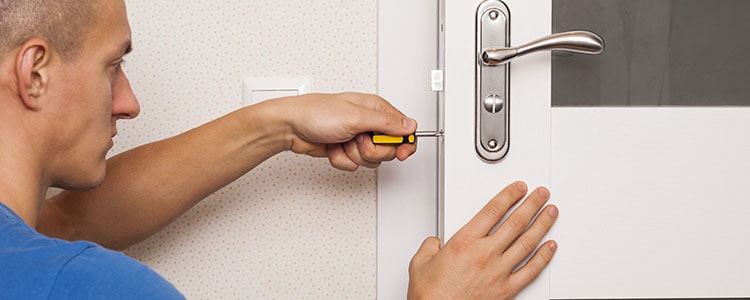 One of several reasons behind this annual rise in burglaries is the end of the Christmas season. Thieves assume homeowners will have new and expensive gifts on the premises, which can tempt them to break into homes. Overall, statistics show that in the year 2019/20, there were more than 402,000 burglaries in England and Wales alone.
Experts recommend checking windows and securing them as best as possible. Even if doors have two or three sturdy locks, windows are still vulnerable if they don't have locks in place too. A locksmith in Birmingham can help secure your home further by installing good quality locks on each of your windows.
In 2020, a staggering 76% of successful burglars gained access to houses through open front doors. This was despite the increase in people working from home. One explanation for this is that, as they became used to being in a safe environment, homeowners grew complacent and forgot to lock the front door behind them.
Experts recommend remedying this oversight by installing a smart lock system in your home. With this in place, you no longer need to worry about leaving the doors unlocked anymore. The keyless technology and smart locks mean that homeowners can set doors to lock by themselves when closed, or lock them remotely while upstairs, for instance. Another major advantage of smart security is that you never need to worry about losing your keys or changing the locks again, either.
Good Birmingham locksmiths are fully up to speed with modern security measures and can supply and fit what's needed to make your home more secure.
As with any smart technology, you'll have to set a password if you're controlling it via an app. It's vital you protect this from hackers, so make sure you use a strong password and keep it a secret from anyone outside of your household. As with any other password, make sure it's not used for any other account and it should also have a two-factor authentication so you can retrieve it securely if it's lost or forgotten.
Another simple yet effective deterrent against burglars is the installation of video doorbells. As simple as they are, they will enable you to see who's at your front door when you're in another part of the house or away from home.
It's widely known that the presence of video cameras is a strong deterrent to opportunist and planned burglaries.
If you opt for a video doorbell, then the next logical step is to install CCTV around your home to further record any activity around your house. This is another measure that's proven to keep burglars at bay, and advances in technology have made CCTV systems more reliable as well as more affordable in recent years. If would-be burglars see cameras around a property, they'll often move on and look for an easier target.
Finally, the most important thing to remember is to always be mindful of your surroundings. Be alert to any unusual activity in your neighbourhood and keep the numbers of your local police station in close proximity, reporting anything suspicious immediately.
Trustworthy Locksmith in Birmingham
If the locks on your doors need repairing or you want to upgrade to newer, more modern, and safer locks, then don't delay. The security of your home is paramount and improving measures to prevent unwanted intruders will give you peace of mind.
Call Keys4U Locksmith Birmingham, a reliable, professional service provider. Our team members are available 24/7 for emergencies and highly experienced in recommending the best security measures for your home and your budget.
No job is too big or too small for us. Give us a call and we'll be there to help you protect your family and your property.