Posted on January 17, 2019 by sylius in News
Who Do I Call for a Door Repair?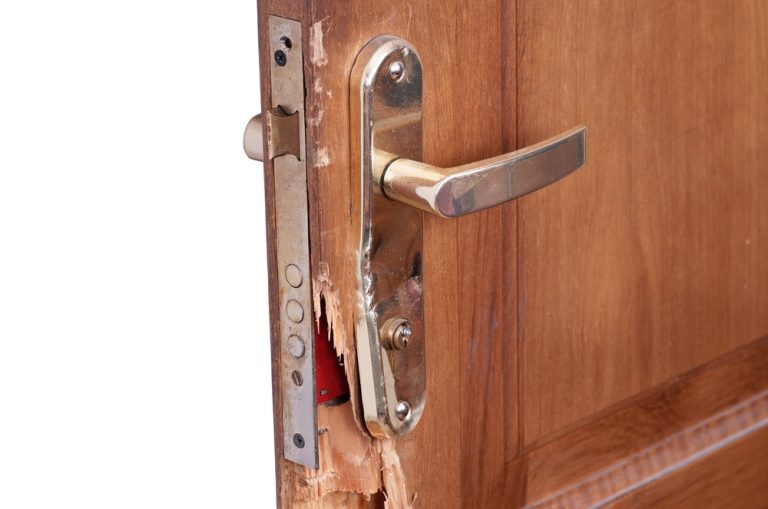 If there's one part of our homes we rarely worry about, it's our doors. Most of the time, they do their job just fine and we take them for granted. But what happens when something goes wrong and you need a door repair? Do you call a carpenter? How about a handyman or a general contractor? Or do you just try to fix it yourself? The correct answer is to always call a locksmith! Repairing a door is more than just fixing or strengthening the structural integrity of wood or another material. The purpose of a door is to secure your home from unwanted guests, and the way that is accomplished is through the use of latches and locks. This means that when you need door repair services, a locksmith should be your first call to ensure the door is secure and all locks and latches are still working right.


The Many Hats of a Locksmith
Locksmiths can do so much more than change your locks and make you spare keys. They can handle anything and everything related to home security as well, which is why locksmiths are the best option for all kinds of door problems. After a burglary, for example, a locksmith can not only change your locks out for you, but they can also replace your entire door if there was damage from trying to force it open. Maybe they can even offer an upgrade to a stronger door so a second burglary will not be as easy. Door replacement is not easy and should be done by someone who is trained to handle such tasks. Locksmiths are there to do it all.
Locksmiths are not just limited to standard home doors as well. The can repair or replace office doors, exterior building doors, and even interior specialty designed doors. Door repair is not limited to one type of door or one type of lock on that door. Locksmiths know that there are a multitude of options available and they are well equipped to handle them all.


Not Going to Break the Bank
Another reason to call a locksmith for your door troubles is because their prices are not going to be through the roof like some carpenters or contractors might be. A contractor will come out and assess the damage and take longer to get the job done because they are more of a "Jack of All Trades" rather than a specialist. Time becomes money spent and for a job that might not be done as well as it can be. Locksmith prices are fair, and because door repair is a regular task for them they usually have a set price range for it, so you know exactly what you are getting and how long the job will take. This makes it easy for you to plan when the job will happen and what you should expect from the locksmith in return. Repairing doors is something that should be done with care and attention to detail which you will not find more of in anyone than a locksmith. No matter what the problem is, a locksmith will be there to help you every step of the way so you and your home are safe and secure again.