Posted on October 3, 2018 by sylius in News
Emergency Door Replacement – Social Housing Provider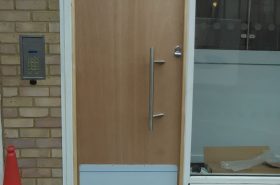 An extremely well known housing and social care provider contacted us one Monday morning with an emergency at one of their sites. There had been a break in and the door had been completely broken. They contacted us to see if we were able to replace the door the same day.
This was a stretch considering it was around 11am by that point and we did not even have any measurements, but we jumped on the case immediately and got one of our experienced, emergency locksmiths to site within half an hour to make the necessary checks to the frame and measure up for a replacement door.
Whilst on site, the client asked us to measure another three doors that they would also like to be replaced also as soon as possible, as they were also damaged. After we had all four measurements, we were then tasked with finding the non-standard sized door blanks. We were specifically asked to get solid doors with no panels and no glass as these have less weak points and therefore can take more force than others.
After sourcing the blanks, it was a mad rush to collect the first two doors and get them to site so that the first, and most important one, could be fitted and finished off today. It was 2pm by this point, so time was ticking and we had to be off site by 5pm.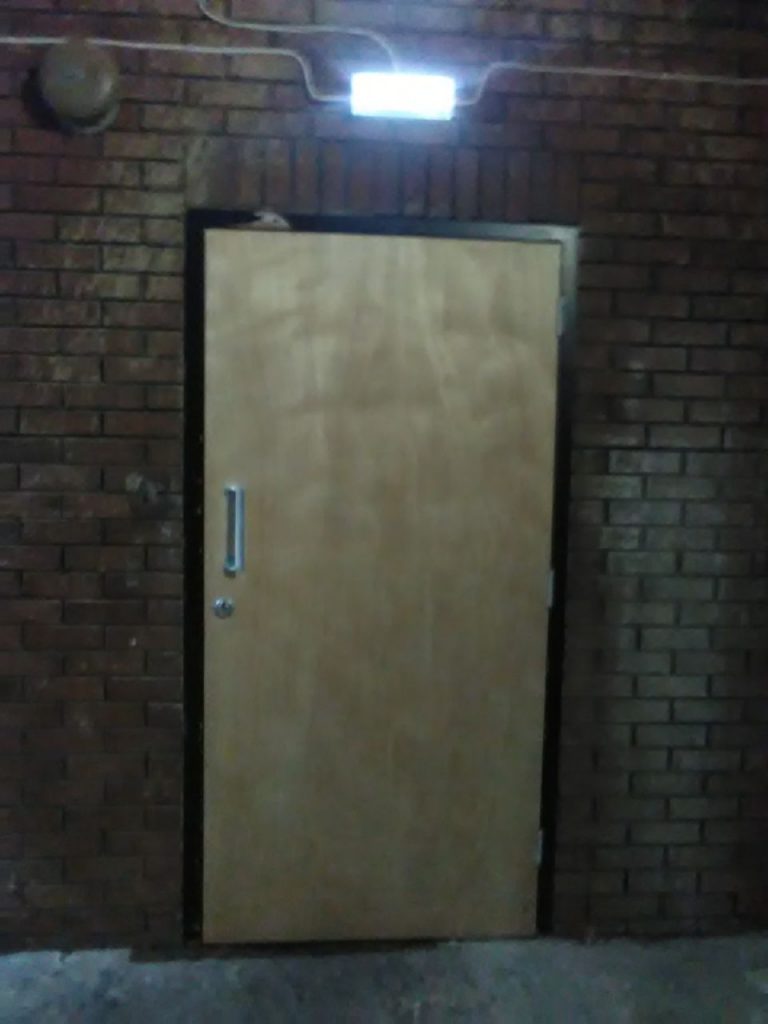 The first door was hung within an hour of being on site and the finishing touches added, including a crash bar system, door handle and kick plate. The second door was stored on site, and we reattended the following day to hang the second door and then the third the day after. We had a slight delay on the fourth door, however it was fitted the following week at the clients request.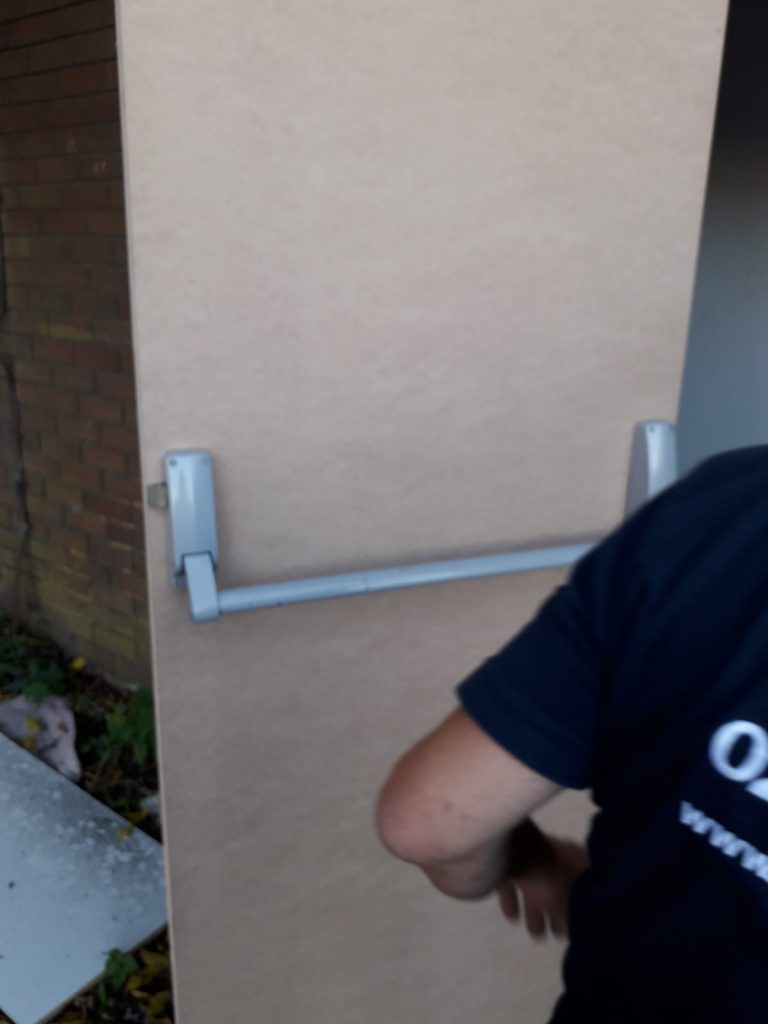 Four new doors, different sizes, different thicknesses, different locking systems, all fitted to an exceptional standard. Great job for a great client and the success has bought us more work from them in the future as we proved just well we work in an emergency!!