Posted on August 6, 2018 by sylius in Locksmith Tips
If a Business Break-In Happens, Call an Emergency Locksmith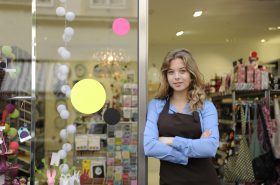 Break-ins can be a scary thing, especially if they happen at your business, whether or not you are there at the time. Protecting your business and its assets is essential for success in the professional world and no one can offer better guidance and direction for that protection than a locksmith.
If you are faced with a break-in at your business, an emergency locksmith can be there to tell you exactly what happened and how to better prevent an incident in the future. Anything from additional security systems to better locks and doors, locksmiths can provide those resources and share their industry knowledge.
Having the Right Stuff
Business protection comes down to one thing: having the right security measures in place. Insurance is a great lifesaver in the event of a break-in but if your locks do not meet the standard then the insurance will most likely deny your claim. Emergency locksmiths come equipped with the various British Standard locks including different varieties of BS3621 locks and deadbolts. A good locksmith will ensure that your security is up to all the latest insurance requirements.
Studies have shown that even lacking a simple deadbolt, aside from any other security features, makes you almost 10 times more likely to experience a break in. Simply adding basic locking door equipment could be the difference. Your attention shouldn't stop at your doors, either. Windows are just as likely to be used as a point of entry and should not be ignored when establishing a security system for your business.
In addition to physical door and window security, technology systems greatly reduce your chances of facing a break in. Alarm systems, CCTV, and flood lighting around the outside of a building can increase security and fend off those unwelcomed burglars. Simple to use and easy to install, technology systems are a great compliment to standard security options. The more visible the security systems are, the less likely someone will try to penetrate them.
Local Locksmiths in Every Neighbourhood
Just as important as having a great security system, is having someone readily available if it were to falter for any reason. There are many emergency locksmiths in London, but when there is a locksmith in Harrow, or locksmiths in Bromley, for example, you know they are right around the corner and ready to help.
Having a compromised security system is stressful and the longer it goes unfixed, the longer your business is in jeopardy. With local locksmiths coming to your aid in less than 30 minutes, you know you are safe. In terms of response time, they could even give the police a run for their money in some smaller towns.
The importance of a reliable and good local locksmith cannot go unmentioned. They are there to assist you in all of your security needs; from break ins large to small. You can count on them to provide expertise on locks and security systems to ensure you are the safest you can possibly be– and your business just as well.