Posted on November 15, 2021 09:59 by Tracy
How Important Are The Services Of A Locksmith In Bristol?
Being a locksmith in Bristol is a highly specialised profession. They should be knowledgeable about locks, how they work, and how to reverse engineer them. Aside from locks, Bristol locksmiths also work with safes and other security systems. As almost everyone can benefit from the work of a locksmith, from individuals to large businesses and corporations, their services are considered very important.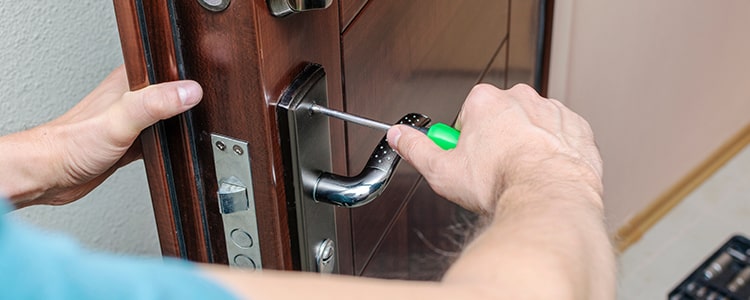 Locksmiths have been around since the day locks were invented. Losing keys is very hard, but a lot of people go through this problem every year. After all, keys are small and easily lost, dropped, or forgotten somewhere. This blog will go over the roles of Bristol locksmith's services and their importance to society overall.
1. They keep people from getting locked out
It is inevitable to lose your keys at some point, regardless of how careful you are with them. There will come a time when you will be neglectful of your keys at a crucial moment, losing them or misplacing them. If you have no spare keys, you won't be able to access whatever door, compartment, or storage space that you have no spare keys to. You may even lose the keys to your room, a cabinet, wardrobe, or home.
Without a spare key, one would have no choice but to search for a "locksmith near me" on Google, unless you're willing to physically break into your home and potentially cause expensive damage. Gaining access to the rooms or things you have locked yourself out of without causing any damage will require locksmith tools and the knowledge to operate them. A professional locksmith will be able to open your locks precisely, even if the lock is jammed or broken.
After unlocking your doors and safes, locksmiths can change your locks so that you can use them normally again. This point will be discussed in greater detail below.
2. They can install advanced security equipment
The best Bristol locksmiths always stay up to date with the latest security technology available. Some of the best security upgrades you can get for your home include smart locks and CCTV cameras.
Smart locks offer the utmost convenience as they can be unlocked using a keypad or your smartphone. Moreover, these high-tech locks can notify you when your door isn't secure, giving you a chance to take action as soon as possible.
CCTV cameras are also a fantastic investment. They don't just allow you to monitor what goes on outside your property; they also serve as an excellent deterrent for criminals. Burglars will definitely think twice about breaking into your home when they see a CCTV camera installed.
A reputable locksmith company such as Keys4U can handle the installation of such equipment and even instruct you on how to use and maintain them.
3. Can fix jammed locks
Losing your keys can certainly be a headache. With that said, accidentally breaking your key while inserted into the lock and causing a jam is far worse. In this scenario, you are not only locked out, but you also won't be able to use spare keys even if you have them on your person.
Your lock might break if you try to forcefully remove the jammed key on your own, and this might lead to costly and time-consuming lock replacements. Instead, you can simply hire an expert locksmith to solve the problem for you.
Luckily, professional locksmiths are equipped to deal with such occurrences. They have to proper tools to fix a jammed lock, taking out the key fragment inside it without damaging the lock itself.
Secure Your Home With The Best Locksmiths In Bristol
Locksmiths are a great way to protect your home and family from the dangers of burglary. They can help install durable locks or high-security systems that will keep intruders out. Homeowners are advised to install these safety measures as soon as possible before they become victims of theft themselves.
Are you in need of locksmith services in Bristol? You came to the right place. At Keys4U Locksmith, we pride ourselves on our quick response times and excellent service.
We are one of the largest companies in the UK that offer reasonable locksmith Bristol prices. We offer our services to most areas of London, and we also operate in Bristol.
Some of the professional locksmith services we offer include emergency locksmith services, lock repair, and lock installation. Aside from locks, we also work with safes, alarm systems, doors, and CCTV systems. For the full range of our services, go to the Locksmith Services tab on this website. You can also request a quote on our services at https://www.keys4ulocksmith.co.uk/request-a-quote.
If you have further questions or enquiries, you can contact us using the online contact form on https://www.keys4ulocksmith.co.uk/contacts. Additionally, you can give us a call at 01179117431.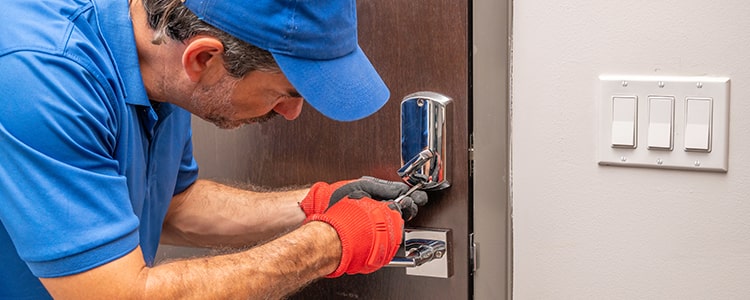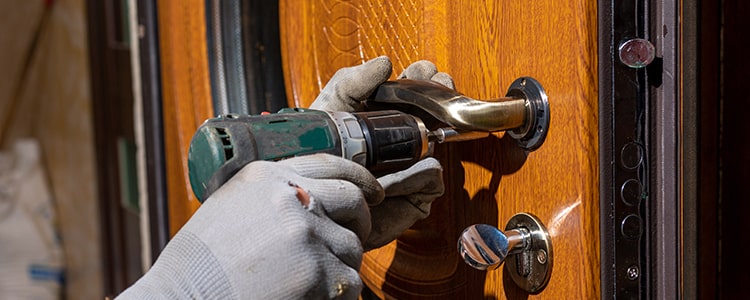 Hiring A Professional Locksmith
Hiring the services of a professional locksmith, especially in an emergency, is the smart thing to do. However, it's wise to choose someone you can trust since it concerns your safety and the safeguarding of your property. Here are some pointers to help you select the finest expert.
Get a local professional. It's best to hire a local expert since you won't have to pay their travel expenses. Doing so might save you a significant amount of money in the long run.
Go to a reputable company. Hiring a locksmith that works for a reputable business is preferable. Companies typically guarantee their services and make every effort to resolve any concerns submitted by their customers.
Insurance and liability. If you want to hire an independent professional, double-check to see if they are covered by insurance. Doing so can safeguard your belongings in case the specialist damages something in the process.
Check the professional's website. Today, almost every company has a corporate website. To obtain vital information about your locksmith, you can simply pay their site a visit. They may have client reviews on their website as well, which will provide valuable information.
What To Expect From Locksmith Company
Locksmith services can differ widely, depending on the kind of locksmith you choose. Regardless of the situation, though, any qualified locksmith should be able to deliver expert guidance and excellent results.
Emergency locksmith. If people have been the victim of a burglary, they may seek the assistance of the best locksmith Bristol-wide. Repairs for any door lock that has been damaged might be provided as part of this service. Many emergency locksmith services provide toll-free 24-hour fast response, so homeowners or company owners can count on a reasonable response and service.
Residential or commercial locksmith. This sort of locksmith may repair, replace, or install residential and commercial locks. The locksmith will be familiar with the finest sorts of locks on the market, and they will be able to tell you which ones are appropriate for your home and business security needs. They are also well-versed in safe installation in Bristol.
Whether you're in need of emergency services or just looking to get new locks for your home or business, we at Keys4U Locksmith can do it all!
Tips On Choosing A Professional Locksmith
Locksmith services are important for effective security. However, finding the appropriate locksmith might be difficult in a world with bad businesses and under-qualified contractors. Here's a quick how-to to get it done properly.
Start Early. Unfortunately, many individuals wait until they are in a critical situation before contacting a locksmith. Waiting until the last minute or after a break-in isn't a good idea, especially since the problems could have been prevented.
Choose A Certified Professional. Such locksmiths offer knowledge and years of expertise, and they can advise you on the best locks and keys based on your needs. Find out what type of training and accreditation the locksmith you're hiring has so you don't hire a low-quality service.
Examine Their Track Record. Consider working with seasoned and reputable specialists who can provide you with a good value for money. One method to do so is to read online reviews of their past work. Visit their website or workplace to evaluate their professionalism, customer care, and work ethic.
Build A Relationship. Locksmiths are individuals who can help you maintain the security of your property. That is why you must have one you can call whenever you need assistance. Don't just hire a locksmith and never contact them; instead, establish a healthy working relationship with them.
If you are looking for a reliable locksmith company, look no further than Keys4U Locksmith Bristol. We are a professional locksmith company that offer 24/7 locksmithing services. From emergency lockout service to CCTV installation, we got you covered.