Posted on December 19, 2018 by sylius in News
I Need a Locksmith in Potters Bar to Get Me Back into My Home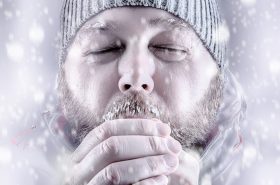 With the winter months upon us, lockouts can be even more inconvenient than usual. This is especially true for home lockouts as you may not have anywhere to get out of the cold while you wait for the locksmith to arrive. You could sit in your car to keep warm and wait but this just wastes time and petrol. In a situation like this, the most important consideration for calling a locksmith is their response time. You do not want to be stuck out in the cold for very long, especially at night when the temperatures are even lower.


How to Find a Locksmith in Potters Bar
The steps for finding the right locksmith to help you get back into your home are simple. Let's say you live in northern Barnet and you are going to try to find a local locksmith that is fast and reliable. You might go online and try to find a 24 hour locksmith that services the Barnet area but Barnet can be a large area to cover for one or two locksmiths. It is always important to start close to home and work your way out when searching for a locksmith.
A locksmith in Potters Bar would be a better start for your search as the area is smaller and more localized to where you are. No matter where you are, each Keys4U locksmith can perform the job without a problem as each one is certified to do a number of tasks. A locksmith in Potters Bar would also not have to travel very far to reach you since the town is not bigger than a few square miles. This can also be an assurance factor as you know you will not be waiting long for them to arrive. They will not be stuck in traffic or be likely to encounter delays.


It's OK to Ask for Help
If you are not having much luck in your search for a local locksmith to get you back into your home you could always ask another locksmith. If you call a locksmith in Barnet thinking that is your only option, you could always ask if there is a closer one. They can tell you there is a locksmith in Potters Bar that can get to you faster. It is always important to create the best outcome for yourself so do not hesitate to ask for assistance. If you have never needed a locksmith before it is okay to not know exactly what you should do. Professional locksmiths are there to help you in any way, from helping you find help near you to giving you tips to avoid future lockouts.
Locksmiths know how important your time is and they are there to make sure you do not have to wait long. With locksmiths scattered all around the country, you are sure to find one that is very near to you so that you can be out of the cold and back in your home in no time at all. Call your local locksmith today.