Posted on November 9, 2018 by sylius in News
Call a Locksmith in Birmingham for All Your Security Needs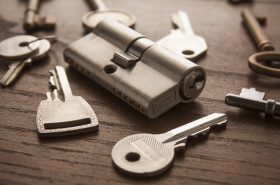 When people face broken locks or lockouts, they may not know what to do or who to call first to help them fix the problem. From all kind of lockouts including locking your keys in your car, to unfortunate break ins, to security upgrades in general, the best person to call is almost always your local locksmith. A locksmith in Birmingham has the best tools and knowledge to get you exactly what you need and to help fix whatever problem you are facing in a timely manner.
What Can a Locksmith Do for Me?
When most people think of a locksmith, they generally immediately think of someone helping them when they lock their keys in the car. This is just one small example out of all the jobs a locksmith can perform. When it comes to car lockouts, a locksmith in Birmingham can help you get your keys, replace or fix the lock, and even make new keys for the lock if you have lost the key entirely. The same goes for home and office locks as well. Locksmiths can come out and replace the simplest tumbler locks to the heaviest duty security door locks.
Locksmiths are not limited to just door lock assistance and repair. They can install various types of safes throughout your home or in your business. A majority of security systems can also be installed by locksmiths. Installation of CCTV cameras, alarm systems, and motion detectors are just some of the services locksmiths can provide. A great reason to call on locksmiths for personal security is their in-depth knowledge of the different types of systems, while still remaining unbiased. A locksmith might have a suggested type of security system, but they are not going to try to give you a "salesman pitch" on any specific system. You get their expertise along with the final say on what you would like.
Location is Key
Having a plethora of services is great, but not if your local locksmith is not exactly local. Birmingham is a large area and a locksmith in Birmingham would be hard pressed to service the entire area which is why there is also a locksmith in Solihull and a locksmith in Sutton. The more localized the locksmith, the faster they can reach you in an emergency, and the shorter the wait time is for the various services. You do not want to have to wait three weeks for a lock repair that can take an hour to do. Local locksmiths will also have a more specialized knowledge of the area and the security concerns within that area. This knowledge will help you to decide on different security systems and can give you more in-depth information.
Overall, locksmiths and locksmith services are very beneficial to everyone. It's incredibly unlikely that anyone will get through life without ever needing help to get into their car or home, or to install a security system. When and if you are faced with calling a locksmith, make sure you call the local locksmith that is ready and willing to help you.