Posted on April 25, 2017 by sylius in Locksmith Tips
Professional Smart Product Review
3 leading brands on the market and how do they compare?
Smart door locks seem to be the most popular smart home products, so we have researched the top 3 best smart locks on the market by well-known lock brands. These include Mul-T-Lock, Yale and Burg Wachter. We have considered the security level, price range, installation, the ease of use and appearance of all to find which is the most powerful and efficient.
One of the biggest advantages to a smart lock is that unlike conventional locks they give you the option to control your locks or who has access to your home remotely via an app on your smartphone. This not only eradicates the need to cut keys for guests, family or friends as and when they need to enter your home; but you'll also never have to call the locksmith to change the locks again if you lose your keys or they simply get into the wrong hands.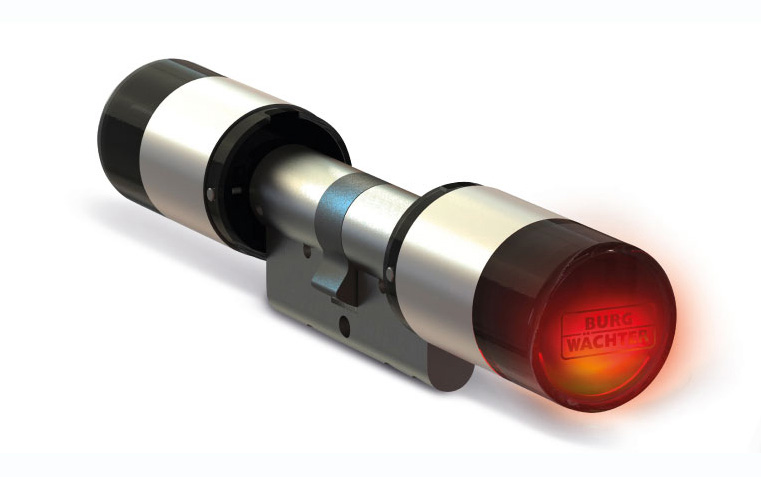 1. secuENTRY pro 7000
Description: Electronic door locking system
Manufacture: Burg Wachter
Price Range: £400-500
Review:
This fantastic, German made product offers several different convenient ways to gain access to your home without the use of traditional keys. These include entering a pin code, using a key app via your smartphone, transponder, smart devices and fingerprints. Up to 48 users and 24 fingerprints can be stored, allowing you to enable a number of people to have access to your property as and when needed. Installation was very easy since it's battery operated so no drilling or cables were required. One of the things that we really loved about this product is that unlike some of its competitors, it has a key override facility, which basically means that if the software fails for whatever reason; you can still get into your home. After easy installation, we were very impressed with how easy and uncomplicated it was to use this product. This product gets top marks, especially for the key override option and its biometric capabilities.
---























2. Conexis L1 Smart Door Lock
Product name: Conexis L1 Smart Door Lock
Description: Smart lock giving access via smartphone app, key card, key tag & phone tag
Manufacturer: Yale
Price Range: £250-300
Review:
The Conexis L1 Smart Locks lets you have full control of your front door lock from the convenience of your smartphone. It enables you to set up family and friends to gain entry to your property as and when you wish and enables you to keep track of who is going in and out. Entry can be gained in one of four ways:
Via the Smartphone App
Key Card
Key Tag
Phone Tag
The Conexis L1 offers easy installation with the help of a screwdriver. It's battery operated with 4 x AA batteries included. It's compatible with the Yale Smart Alarm, CCTV and most of the leading Smart Home systems.
Overall we were really impressed with the general appearance of the lock and its sturdiness, quality and build. Installation was very easy. Unfortunately, Yale loses brownie points on the performance of the app itself which didn't always open the door successfully, a big minus especially considering there is no key override to use as a back- up to get in. While we had no problems entering with the actual fob, if you're after a general all-rounder and a lock that gives you the option to access your home via your phone app, this lock may not be the best option.
---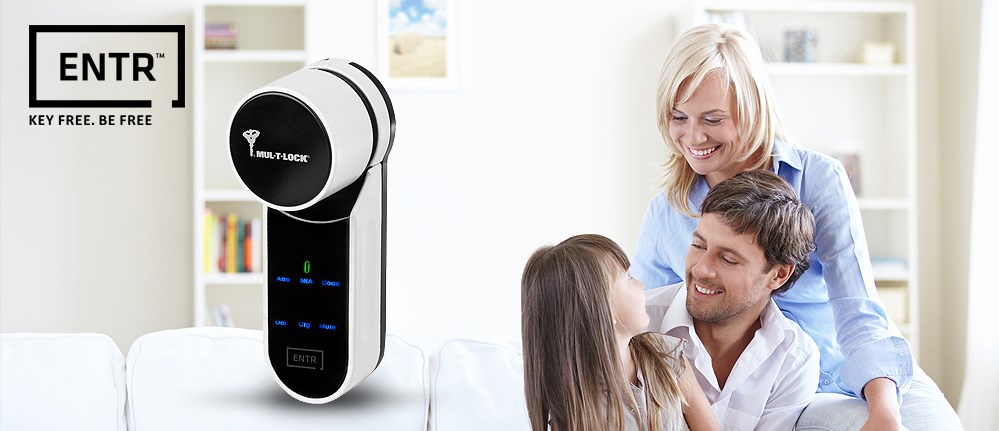 3. Entr™ Door Unit
Description: Smart lock with biometric option to gain entry to your home
Price Range: £250-400
Review:
One of the things we love most about this product is its biometric feature. The very idea of being able to open your front door by fingerprint ID, gives a complete sense of security after all no one can steal your fingerprint and it's completely unique.
You also have the options of entering your home using a fob, your smartphone or by entering a PIN code. We found this lock to be very sturdy and solid and its three-barrel multi-lock technology is a definite winner. Furthermore, you can store up to 20 fingerprints or codes enabling you to control who goes in and out of your home at any given time. We also liked the fact that the battery indicator will let you know when the battery is low, so there's no risk of it completely dying on you and getting locked out. We were really pleased with this product and would thoroughly recommend.
While smart locks offer a new and innovative way to secure our homes, they are just one part, if not an important part of the exciting and relatively new world of smart homes. The whole concept is designed with convenience and comfort in mind. With a smart home system you can control what goes on in your household remotely in ways that we would have found hard to imagine not so many moons ago.
Home lighting automation DIY and smart thermostats that allow you to remotely control the lighting and temperature in your home are just some of the endless possibilities that smart homes have to offer. If you're looking for the best smart home systems on the market, be sure to check out reputable leaders such as Nest, Phillips Hue and SmartThings and what they have to offer.
---
What is a smart lock?
With Smart Home Technology and Smart Home devices offering a whole new world of possibilities as to how we manage our household, Smart locks are the latest in home tech products and innovative technology, that offer you the option to secure your home without the use of traditional keys. As the name would imply, a smart lock is an electric lock that connects with the wifi or Bluetooth in your home to interact with other devices, such as your smartphone and can usually be a part of most connected home systems. Before purchasing a smart lock, make sure it's compatible with your phone and your existing smart home system if you have one.
You'll also never have to rush home from work again to let your out of town guests in or the cleaner or the electrician for that matter. You can allow temporary access to your home to those that only need it for a few hours such as a friend that has agreed to feed your cat while you're away. Another handy feature is that you'll be instantly notified via the app on your smartphone whenever anyone enters or leaves your home.
If you're the type that always ends up fumbling around for your keys and you're open to the idea of home gadgets, smart locks offer a great solution since no keys are needed. Once your phone or fob comes into close proximity with your lock, it will automatically unlock the door for you, great when your hands are full of shopping and you're short on time. In short, like so many home automation devices, smart locks offer convenience and comfort and a fresh new approach to the way we secure our homes.