Posted on February 10, 2019 by sylius in News
Steps for New Door Installation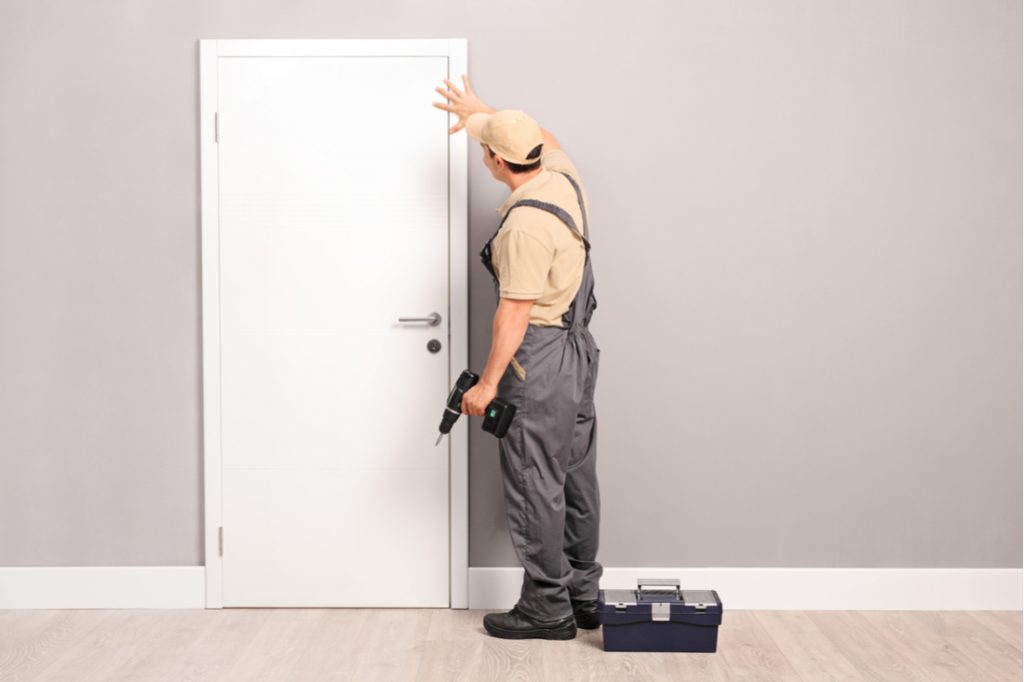 Installing a new door is a simple and great way to upgrade your home. Whether you're replacing an existing door, putting the finishing touch on an addition, or filling a previously empty doorway, you have a few decisions you have to make before you can start. With all the options for types of doors, types of locks, and even sizes, it can be a little overwhelming when you are trying to find what works best for your house and your budget. These key steps will get you on the right path for that new door installation and will make sure you get the job done quickly and correctly.


Know Your Door
The first step to new door installation is knowing exactly which kind of door you need and want. There are so many different types of door and styles to choose from so doing some research before you dive in would be a good place to start. Look at the level of security you want for the door along with the material it is made with. If you have a very modern home, a traditional wood door might not be the best option.
It is also good to look at the type of lock you want as well, especially for an external door. Will you be happy with a traditional cylinder lock, or are you thinking of upgrading to a smart lock? If you already have some smart home security elements, you'll want to find a smart lock that can be integrated into that system.
Make sure you know the size of the door frame in addition to the size of the door. Nothing is worse than ordering a door and being excited when it arrives just to find out it is the wrong size. Now you are stuck waiting even longer to replace your door. These are all important factors when looking at the type of door you want to get.


Help is Always Good to Have
When your car needs an oil change you take your car to the mechanic who is trained to do the job correctly. When it comes to changing out doors in your home, locksmith services are the best way to go. Aside from industry knowledge that can help you choose a door, locksmiths are trained in door installation. Locksmiths are true professionals and will always make sure the new doors are installed correctly the first time. Doors are large and bulky and you do not want to cause any unnecessary damage to the surrounding walls or door frames by trying to install a door yourself. Leave it to the trained professionals!
Do not be afraid to call in a locksmith for help. Some people might think that calling a locksmith would cost too much money for something as simple as a door, or that the locksmith would have to travel far to do the job. But the truth is, there are locksmiths all throughout the London area. From a locksmith in Holloway to one in Bromley, they are conveniently located to make it easier for you. Their prices are reasonable, and really you will save more in the long run knowing the door was installed correctly with no damage to your home.