Knutsford

Locksmith WA16 - Local and reputable locksmiths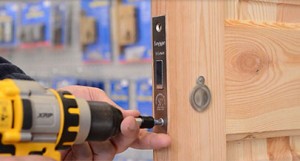 Are you locked out of your property and in need of your locks changed or a door unlock urgently? If yes and you are seeking local and reputable locksmiths, Knutsford Locksmith are the ones for you. Our goal is to deliver 100% customer satisfaction and have you coming back for more. Our technicians work around the clock in order to best serve you during the event of an emergency. You can call us 24/7 any day of the year and we won't charge you extra on weekends and holidays. In a world where time is precious our 30 minute response time makes us a popular choice. We know that you don't want to waste your day waiting around for the locksmith, so we aim to get to you and have the problem resolved fast!


Professional Locksmith Knutsford
Our locksmiths are fully qualified and fully equipped to tackle any challenge that come their way including door lock installation, lock change and a door unlock. If you are looking to upgrade the security to your home, we stock a wide range of locks to meet all different levels of security. We will be happy to recommend locks suitable for your individual needs. We offer all different types of locks at different grades, from a very basic Rim lock to high security Multi-Lock.


Locksmith Knutsford services: Door unlock & lock change
Knutsford locksmith services include, door installation, door unlock, lock change, door lock installation and a 24 hour emergency service.
We also offer a wide range of CCTV and new alarm systems. Speak to one of our technicians for some expert advice on what's hot and what's not in the industry today. In an industry that's fast moving and ever evolving and with the introduction of Smart Home products, CCTV and alarm systems have never been more affordable.
Knutsford Locksmith serve but are not limited to the following areas: Knutsford WA16, High Legh WA16, Mobberley WA16, Ollerton WA16