Locksmith Clifton Reynes MK46 - Local professional locksmiths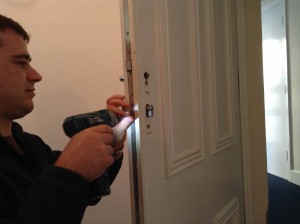 Welcome to locksmith Clifton Reynes MK46, part of the Milton Keynes locksmith territory. A group of friendly and professional locksmiths serving the local community of Clifton Reynes. Our dedicated group of locksmiths work hard to ensure that all your locksmith emergencies are met quickly and efficiently. Our emergency services are non-stop 24 hours a day, 7 days a week, with a 24/7 Emergency locksmith callout. We're open for business all through the year, including all major holidays. Furthermore, we won't ever charge you extra on a weekend or holiday. Our rates always remain the same and we aim to keep them affordable.


24/7 Emergency Locksmith service - All year round! Locksmith Clifton Reynes
Regardless of what time you call us, you can expect to have one of our technicians arrive at your location within 30 minutes with a fully equipped van, stocked up with a full inventory of locks for you to choose from. Our vans are fully prepared so that our technicians can get the job done on the spot without wasting precious time going back and forth. We supply and install a wide variety of locks to suit all needs from basic low budget locks to high security locks for both commercial and residential properties. We stock all the leading brands including those that conform with current British Standards (BS3621) and are approved by most major insurance companies.
All of our locksmiths are fully qualified, reliable, certified and insured and are trained to the highest standards in the industry. We only take the best and all of our technicians are all background checked during the recruitment process. Our technicians have the experience and knowledge to tackle all your locksmith needs, no matter how big or small the job. We deal with everything from lock outs, lock changes, lock upgrades, lock and burglary repairs as well as installation of CCTV and alarm systems. If you need some guidance with which locks or security products to choose for your home or business, our security experts will be happy to recommend the most suitable products for your property without going over budget. We also supply and install various other security products such as London and Birmingham bars, peepholes and letter box protectors as well as Grade 1 commercial locks. Contact us for more information about any of our products or services.
Locksmith Clifton Reynes serves but are not limited to the following areas: Clifton Reynes - MK46, Olney Locksmith - MK46, Cold Brayfield - MK46, Emberton - MK46, Lavendon - MK46, Ravenstone - MK46, Warrington - MK46, Weston Underwood - MK46
November 19, 2019 , 12:32:00