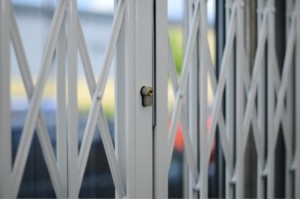 Keys 4 U Offers a professional Roller Shutter and Industrial Door installation and repair service. We have a large selection of roller shutters including commercial roller shutter doors, industrial roller shutter doors and roller shutter garage doors, roller shutter door motors as well as security grilles and security bars. We offer all shapes and sizes to suit all types of businesses. We have something to suit all budgets our prices vary according to the level of security they offer.
Besides installation we also offer roller shutter door repairs and offer an ongoing maintenance support programme on all our products. Also, you can count on us for our after-sales support, maintenance and repair programme to help you get the most out of your shutters, prolong their life span and keep them in tip top condition.
Our Roller door shutters are easy to use and offer the best solution for those seeking the ultimate protection against vandalism and burglary, whether it be for home or business. Not only can our shutters save you money off your insurance premiums, but they act as an effective deterrent against burglars and offenders. For homes we offer roller shutter garage doors and we work with a number of roller shutter door manufacturers including:
Menounos D Ltd
Secutor Corporation
Abatzis Aluminium Systems
Garolla Roller Shutter Doors
Atlas Doors Northwest
Wessex Industrial Doors
If you'd like some expert advice about any of our shutters and which ones might work best for your home or business, please contact us for a free consultation.
We offer only the highest quality products made from long lasting material, which are all rigorously tested for quality, performance and wear and tear. Whether you're looking for manual, electric or chain operated, fire resistant, insulated or heavy-duty shutters; we've got it all. So just give us a call for more details about any of our products or boarding up services.