Emergency Armley Locksmith, LS12 - Local professional locksmiths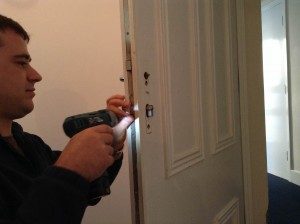 Welcome to Armley Locksmith, a local friendly locksmith service that provides the local Armley community with 24/7 emergency locksmith assistance. Our professional locksmiths are situated in your area and are on standby around the clock in order to give you emergency relief when you need it most. You'll find us open 365 days of the year and you can expect to wait no longer than half an hour when you have an emergency on your hands, that can't wait.


Auto, Residential and Commercial locksmith for all your locksmith needs
Our team of locksmiths offer a high quality service at very competitive rates. All of our locksmiths are trained to the highest standards and all our work is guaranteed. Once you have called us for help one of our technicians will arrive at your location within 30 minutes in a fully equipped van, stocked up with a full inventory of locks for you to choose from. We have a selection of locks to suit all needs. From basic to high security, insurance approved British Standard locks to grade 1 commercial locks. If you need some help choosing the best locks for your needs and that fits in with your budget, just let our technician know what you are looking for and they will be happy to recommend the best ones for you.


Enhanced security at competitive locksmith prices - CCTV, alarms and lock upgrades.
Whatever it is you need us for, you're in good hands. We handle everything from lock-outs, lock changes, lock repairs, fresh lock installation, lock upgrades and installation of burglar alarms and CCTV systems and much more.
If you're a business owner, ask about our range of commercial locks as well as our access control systems, master key suites and panic bars. We also supply and install burglar alarms, CCTV systems, smart locks, London and Birmingham bars, letter box protectors and peep holes for both residential and commercial properties. If you'd like more details about any of our products or services, give our 24/7 helpline a call.
Armley Locksmith serves but are not limited to the following areas: Armley - LS12, Beeston - BS11, Stourton - LS10, Middleton - LS10, Hunslet - LS10, Leeds City Centre - LS10, Beeston Hill - BS11, Cottingley - BS11, Holbeck - BS11, Farnley - LS12, New Farnley - LS12, Wortley - LS12.
*This address is not a store location; it reflects the radius that we cover from this point.