Emergency Burmantofts Locksmith, LS9 - Local professional locksmiths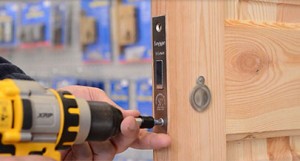 Are you situated in Burmantofts, LS9 and looking for a locksmith service that you can count on? Burmantofts locksmith is a team of locksmiths dedicated to delivering a fast, reliable and affordable service to Burmantofts and all of its surrounding areas. Our services operate 24 hours a day, 7 days a week, 365 days of the year, so you can be rest assured that our services will be available to you always.
Our team of locksmiths are all qualified and trained to perform to the highest standards and we aim to deliver a quality service at prices that are difficult to beat. Whatever your situation may be, whether you need your locks replaced, upgraded or repaired or your keys are lost and you can't get into your home or office or perhaps you need a fresh lock installation; you can rely on us to get the job done quickly and efficiently. Our emergency response time is just 30 minutes and our technicians work with speed and efficiency, so you can carry on with your daily business.


Auto, Residential and Commercial locksmith for all your locksmith needs
You won't need to have any locks prepared in advance, since we keep our vans fully stocked up with a large selection of locks from basic to high security, Grade 1 commercial locks and British Standard insurance approved locks. If you're not sure which lock will best serve your purpose, our security experts can advise and recommend the best ones to suit your security needs and your budget.


Enhanced security at competitive locksmith prices - CCTV, alarms and lock upgrades.
We have a wide selection of quality products to fulfil all your security needs. From burglar alarms, CCTV systems, smart locks, London and Birmingham bars, letter box protectors and peep holes. For business owners, we also offer panic bars, access control and master key suites. If you'd like some advice on how best to secure your home or business without breaking the bank, speak to one of our security specialists for expert advice and recommendations. Our phone lines are open 24/7 and we're always ready to assist you with any questions you have about any of our products or services.
Burmantofts Locksmith serves but are not limited to the following areas: Burmantofts - LS9, Roundhay - LS8, Oakwood - LS8, Harehills - LS8, Gledhow - LS8, Gipton - LS8, Fearnville - LS8, Sheepscar - LS7, Scott Hall - LS7, Potternewton - LS7, Miles Hill - LS7, Meanwood - LS6, Headingley - LS6, Beckett Park - SL6, Hawksworth - SL5, Kirkstall - LS3, Burley - LS3, WoodHouse - LS2, Otley - LS21, Arthington - LS21, Pool - LS21, Fewston - LS21, Blubberhouses - LS21, Leeds City Centre - LS1, Hyde Park - LS6.
*This address is not a store location; it reflects the radius that we cover from this point