Emergency Bramley Locksmith, LS13 - Local professional locksmiths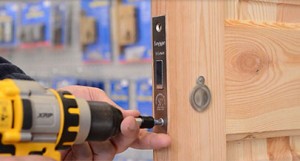 If you are based in Bramley and urgently need a locksmith, Bramley locksmith dedicate their coverage to the Bramley area in order to offer a fast effective emergency locksmith service, no matter what time of the day it is. We strive to offer a quick response as well as a top quality service that's difficult to compete with. Our services are available to you 24 hours a day, 7 days a week, 365 days of the year. All you need to do is pick up the phone and give us a call and one of our technicians will arrive at your place within 30 minutes.


Auto, Residential and Commercial locksmith for all your locksmith needs
We aim to offer the best service in the area at competitive prices. All of our locksmiths are fully qualified and have the experience to take on all your locksmith needs including: lock-outs, lock changes, lock repairs, fresh lock installation, lock upgrades and installation of burglar alarms and CCTV systems and much more.
Our locksmiths always arrive fully prepared and will arrive with a full range of locks for you to choose from. We offer everything from simple to high security locks and if you're looking for a lock that not only offers the best security there is but will save you money off your insurance premiums, check out our British Standard locks that are approved by most of the major insurance companies.


Enhanced security at competitive locksmith prices - CCTV, alarms and lock upgrades.
If you're a business owner, we also have a range of commercial locks which are specifically designed for commercial buildings. We also supply and install access control systems, master key suites and panic bars. For home or business, we offer burglar alarms, CCTV systems, smart locks, London and Birmingham bars, letter box protectors and peep holes. If you're not sure which of our products or locks will work best for your property, we can guide you in the right direction. If you'd like to book a service or simply have a few questions about any of our products or services, give our 24 hour helpline a call.
Bramley Locksmith serves but are not limited to the following areas: Bramley - LS13, Gamble Hill - LS13, Moorside - LS13, Rodley - LS13, Swinnow - LS13, Armley - LS12, Beeston - BS11, Stourton - LS10, Middleton - LS10, Hunslet - LS10, Leeds City Centre - LS10, Beeston Hill - BS11, Cottingley - BS11, Holbeck - BS11, Farnley - LS12, New Farnley - LS12, Wortley - LS12.
*This address is not a store location; it reflects the radius that we cover from this point