Emergency Farnley Locksmith, LS12 - Local professional locksmiths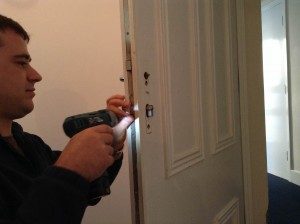 Farnley Locksmith are a team of professional locksmiths, dedicated to providing the local community of Farnley with emergency assistance at all times. Our locksmiths are on standby in your area and able to offer a 30 minutes response time, no matter what time you call us. You'll find us open for business 24 hours a day, 7 days a week, 365 days of the year. All you need to do is give us a call and let us know how quickly you need us and we'll be there. We offer a flexible, friendly and affordable service and appointments can be booked according to your busy schedule.


Auto, Residential and Commercial locksmith for all your locksmith needs
All of our locksmiths are fully certified and insured to take on all your locksmith demands. Our work is guaranteed and you can count on us to get the job done with minimum fuss and inconvenience to your day. All of our vans are kept fully equipped and prepared to tackle every job head on. For your convenience, we keep a large selection of locks on board for you to choose from. Whatever your criteria, we have locks to suit all levels of security and all budgets.
If you need a lock that's insurance approved, check out our range of British Standard locks. We also offer Grade 1 commercial locks with commercial premises in mind and we offer a wide range of commercial products such as access control, master key suites and panic bars. If you need help choosing the best locks for your home or business, speak to our security expert for advice and guidance.


Enhanced security at competitive locksmith prices - CCTV, alarms and lock upgrades.
Whether you are locked out, need your locks changed, lock repairs, burglar repairs, fresh lock installation, locks upgraded or you are looking to upgrade the overall security to your home or business with CCTV or a burglar alarm; let us know what it is you need and we'll have it done in no time.
Remember we are always just a phone call away. If you'd like further information about the products and services we have to offer, please contact our 24/7 helpline. We're always happy to assist, no matter what time of the day it is.
Farnley Locksmith serves but are not limited to the following areas: Farnley - LS12, Armley - LS12, Beeston - BS11, Stourton - LS10, Middleton - LS10, Hunslet - LS10, Leeds City Centre - LS10, Beeston Hill - BS11, Cottingley - BS11, Holbeck - BS11, New Farnley - LS12, Wortley - LS12.
*This address is not a store location; it reflects the radius that we cover from this point.